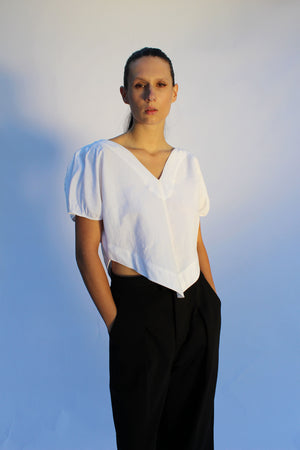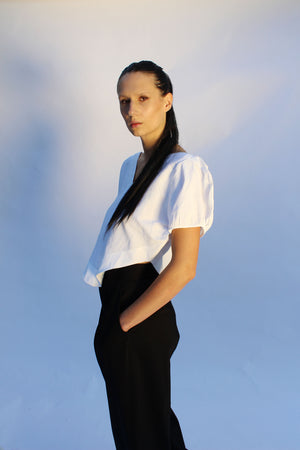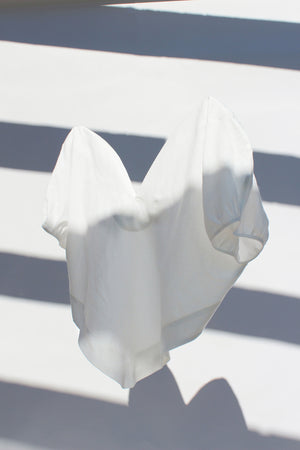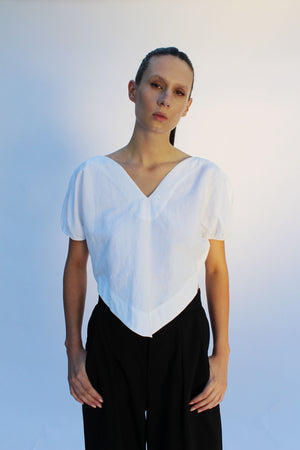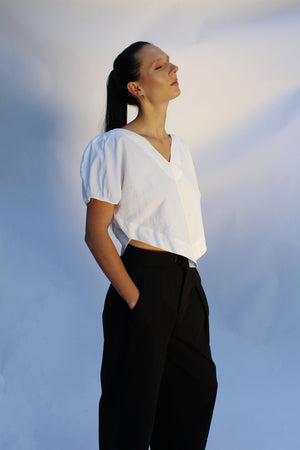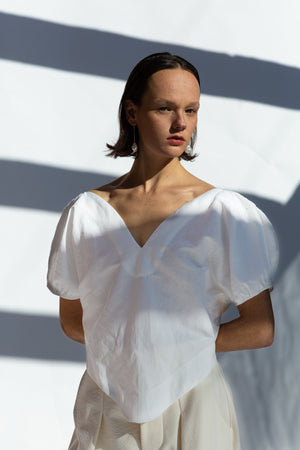 Cupid Top
A love-heart shaped top in a beautiful linen viscose material with puffy sleeves detail and bra holder to secure placement when worn.
This top is inspired by the shapes of clouds which often imitate the shapes of hearts.
Dead stock 65% Linen 32% Viscose 3% Spandex
Model is 5.7 ft and wears size M.
Worn with Stratus Pants - Cloud.
Lead time 3-10 business days
Made-to-order in Melbourne