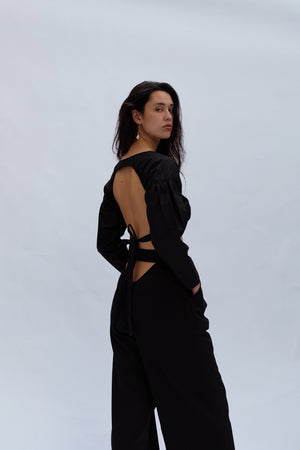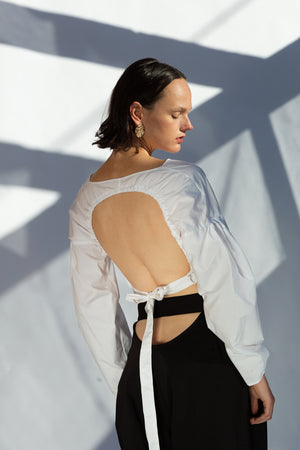 Stratus Pants - Black
Stratus Pants are the extended version of Medulla Skirt. Features the most beautiful part of our backs, Dimples of Venus. These pants are very comfortable to wear and perfect for your crop tops or wear them with a bodysuit underneath for a different look! Available in Black and Cloud.
Stratus clouds are low-level clouds characterised by horizontal layering with a uniform base, as opposed to convective or cumuliform clouds that are formed by rising thermals (Google). 
100% Cotton Spandex
Model is 5.9 ft and wears size S.
Worn with Medulla Top - Black and Medulla Top - White
Lead time 4-12
business days
Made-to-order in Melbourne