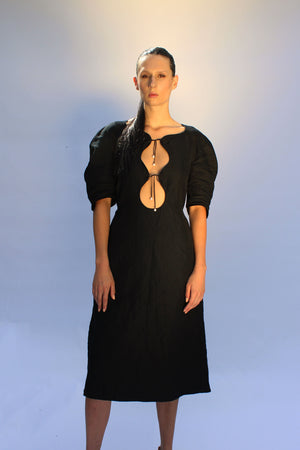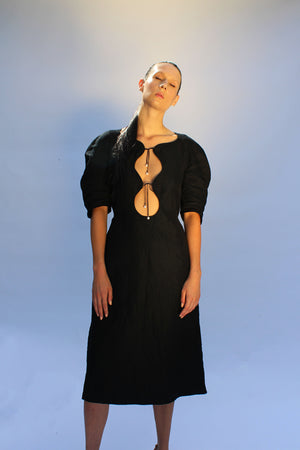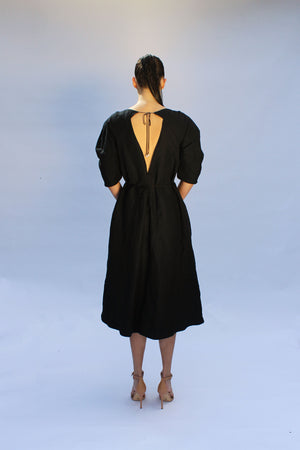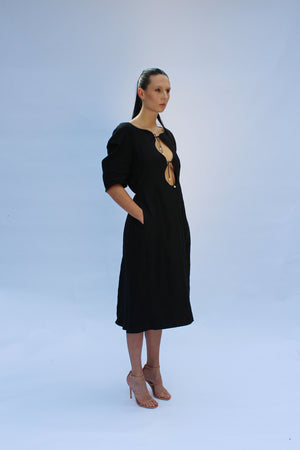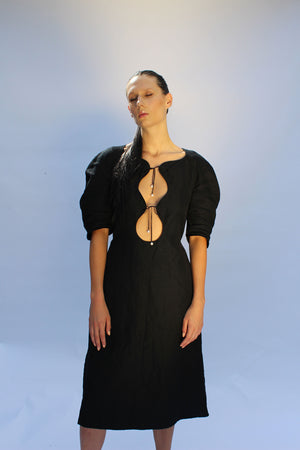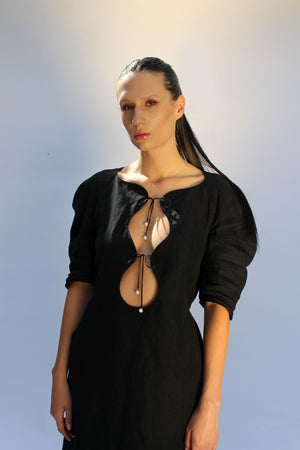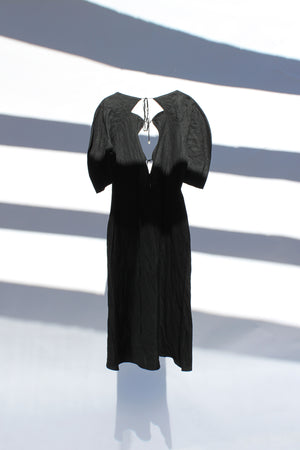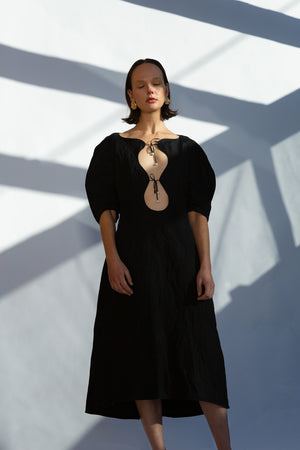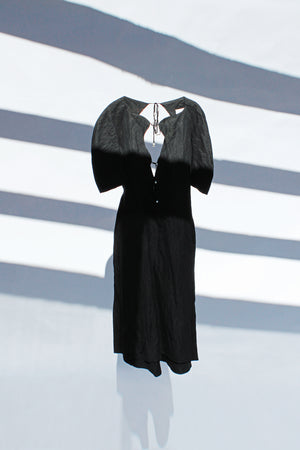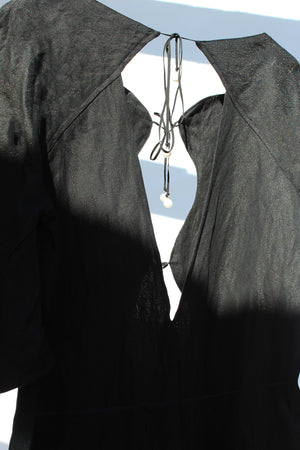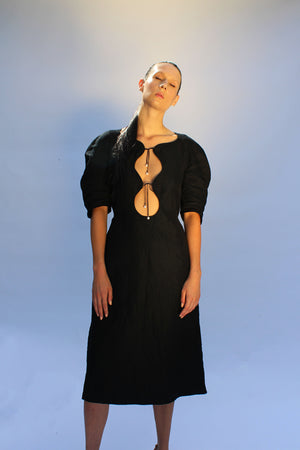 Amygdala Dress - Black
A beautiful textured black midi dress with dainty touch of metallic gold, faux pearls ties and 2 side pockets. If you are looking for something elegant, impactful and practical, this dress is it. 
The piece is inspired by the set of neurons located deep in the brain, called Amygdala which plays a key role in processing emotions.
Deadstock 39% Linen 53% Cotton 8% Metal
Model is 5.9 ft and wears size S
Lead time 4-12 business days
Made-to-order in Melbourne