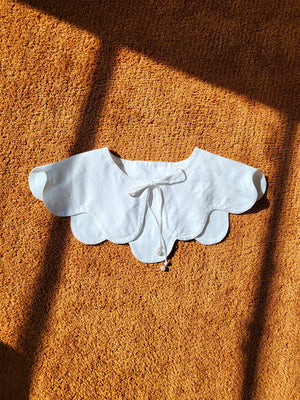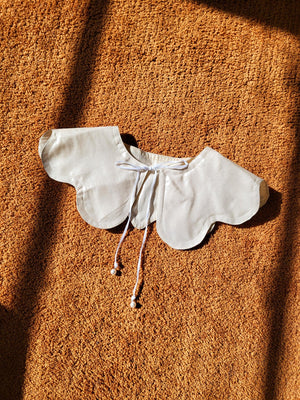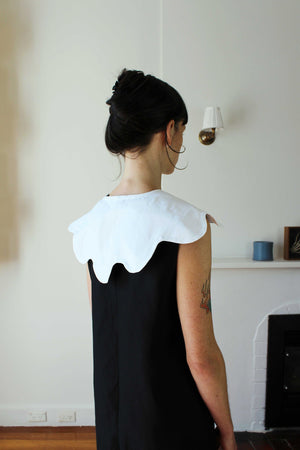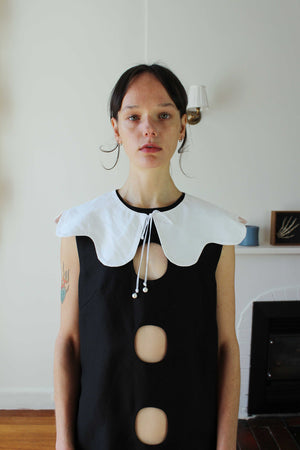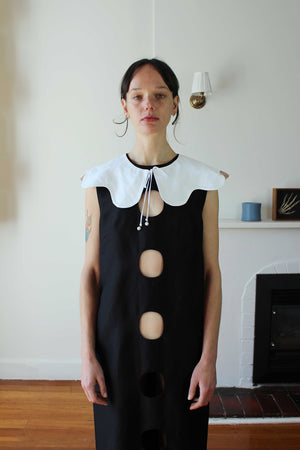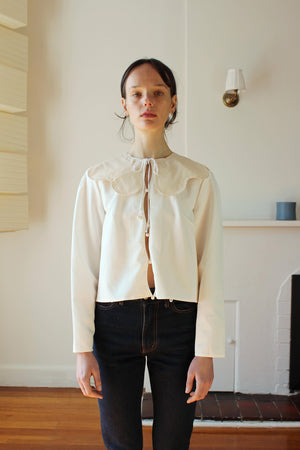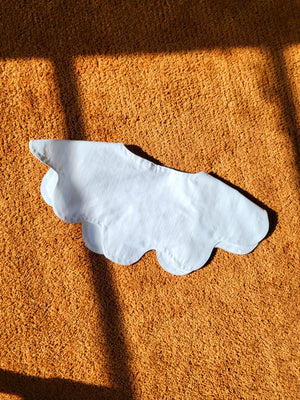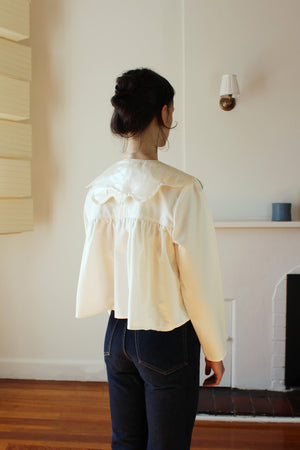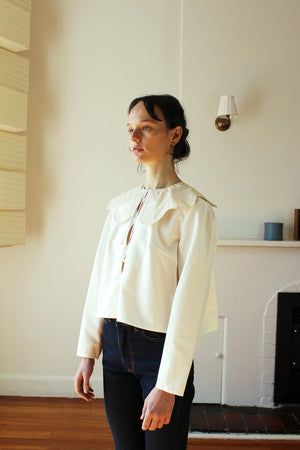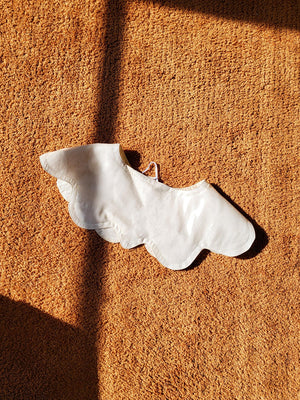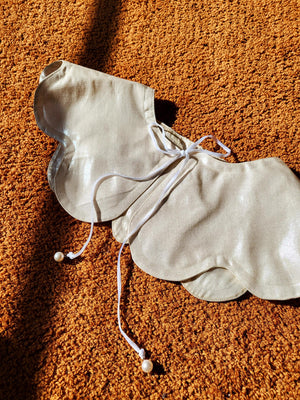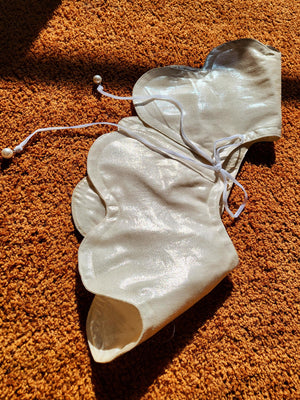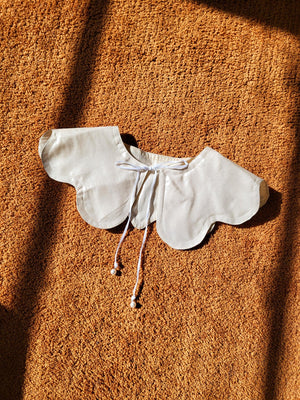 SAMPLE Nami Collar
SAMPLE
A sweet collar accessory in a white deadstock linen viscose material or a shimmery peach deadstock cotton foiled voile with white velvet ribbon and signature pearl accents closure in front. This collar is a perfect accessory for your favourite top or dresses to give your wardrobe a little different element to refresh the look!
The silhouettes are different between the white and peach. Please do not hesitate to send me a request for alternate shapes or fabrics to hello@perplewomen.com
This collar is inspired by the Nami concept in Perple, which found in Nami Bag, Nami Shawl, Kawa Hat and Yama Hat.
White  Dead stock 65% Linen 32% Viscose 3% Spandex

Peach 100% Dead stock Cotton Foiled Voile
Sample type: PRESS SAMPLE/PROTOTYPE SAMPLE

SAMPLE TYPES:
1. PROTOTYPE SAMPLE = Sample piece that is made for the purpose of size testing. Never worn.
2. PRESS SAMPLE = Sample piece that is used for press photography. Worn by models or artists for photoshoot.
3. SAMPLE WITH ERRORS = Sample piece has some minor imperfections, but highly fixable. 
All samples are in sample condition. Minor stains or imperfections may be present.

Made in Perple Atelier, Melbourne.
Ready to ship. Please allow 1-3 business days to process the order.
Sales are final. No exchange or refund on sample items.