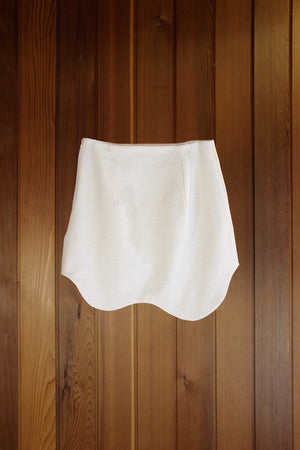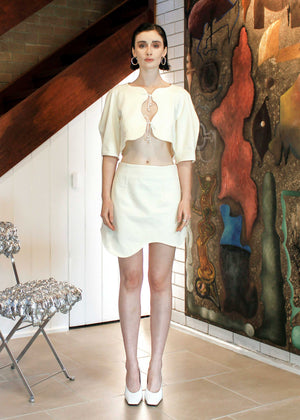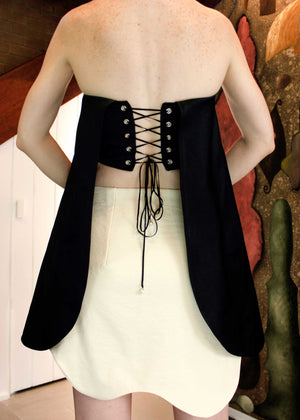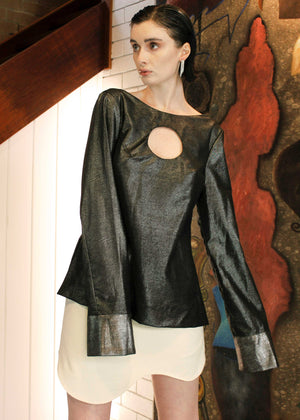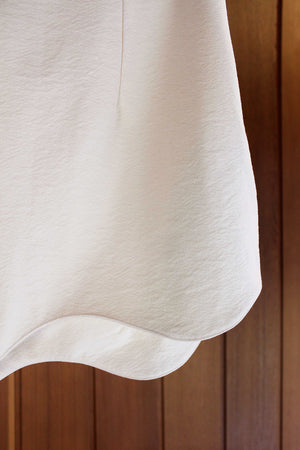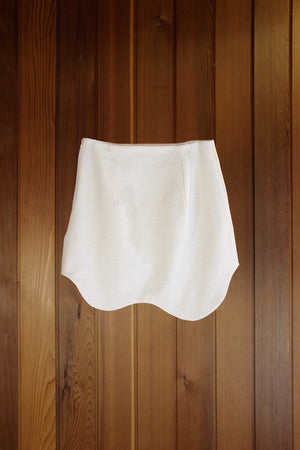 Poul Skirt
Poul Skirt is inspired by the curves on Prouvé Top and Amygdala Dress. An eye-catching mini skirt that you can pair with your favourite t-shirt or buttoned shirt.
This skirt is made of the most plush ivory wool cotton blend.
Born in 1923, designer Poul M. Volther belonged to a generation of Danish creatives rooted in Scandinavian functionalism. Volther's work is characterized by a mastery of form, as evidenced by his iconic EJ5 Corona Chair for Erik Jørgensen (1961/64). Highly collectible today, this singular piece has left an indelible mark on design history. Pamono
100% Dead stock Wool Cotton Blend
Lining - 100% Cotton 
Model is 5.8 ft and wears size S.
Worn with Arne Top - Ivory,  Børge Top & Sottsass Top
Lead time 3-10 business days
Made-to-order in Melbourne