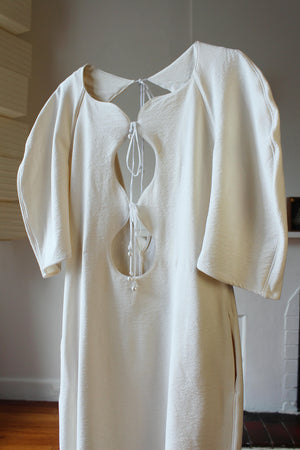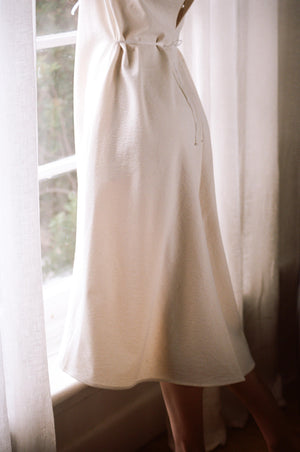 Amygdala Dress - Ivory
The Amygdala Dress in Ivory. The favourite dress of all time is now in Ivory too. Created with front detailing in white velvet ribbons and signature pearls and back nape closure.
Equally beautiful, equally elegant, equally striking to Amygdala Dress - Black.
The piece is inspired by the set of neurons located deep in the brain, called Amygdala which plays a key role in processing emotions.
Dead stock 100% Wool Cotton Blend (lined)
Model is 5.9 ft and wears size S
Lead time 4-18 business days
Made-to-order in Melbourne