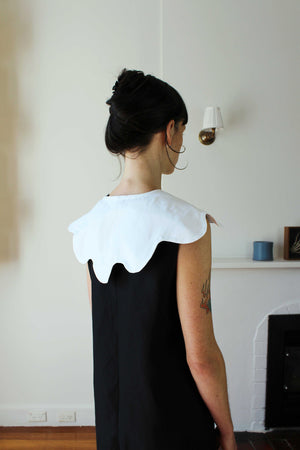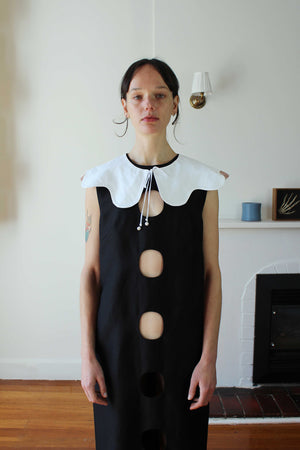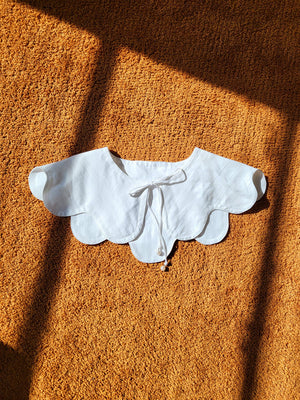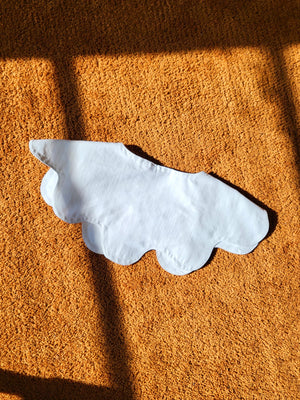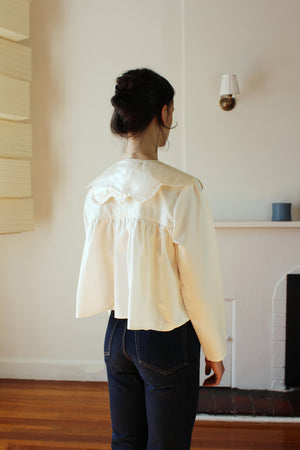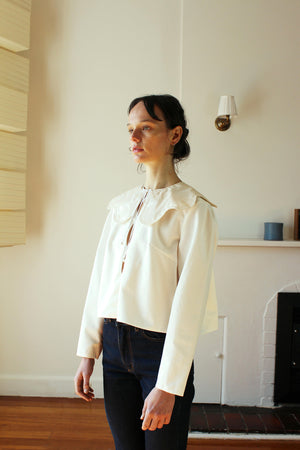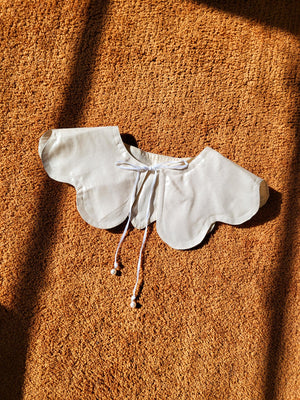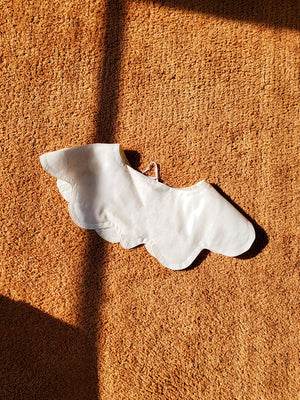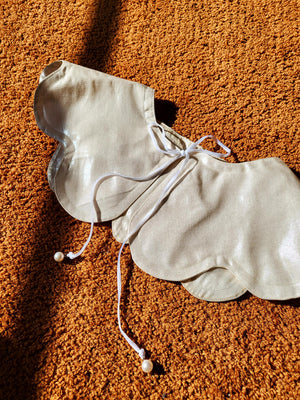 Nami Collar
A sweet collar accessory in a white deadstock linen viscose material or a shimmery peach deadstock cotton foiled voile with white velvet ribbon and signature pearl accents closure in front. This collar is a perfect accessory for your favourite top or dresses to give your wardrobe a little different element to refresh the look!
The silhouettes are different between the white and peach. Please do not hesitate to send me a request for alternate shapes or fabrics to hello@perplewomen.com
This collar is inspired by the Nami concept in Perple, which found in Nami Bag, Nami Shawl, Kawa Hat and Yama Hat.
White  Dead stock 65% Linen 32% Viscose 3% Spandex

Peach 100% Dead stock Cotton Foiled Voile
Lead time 3-12 business days
Made-to-order in Melbourne