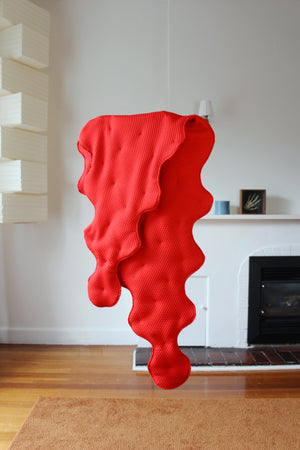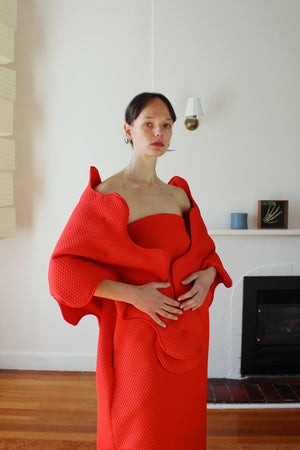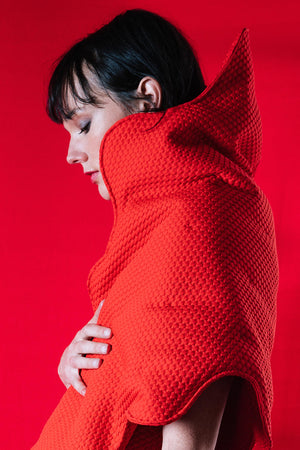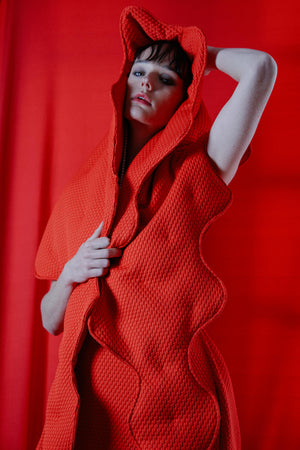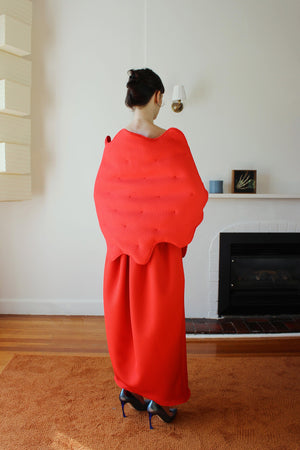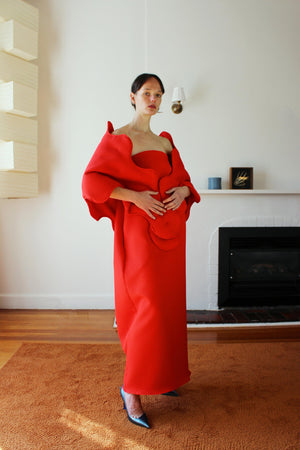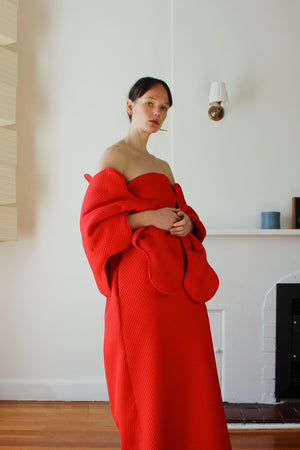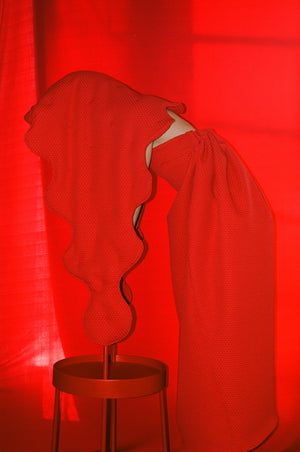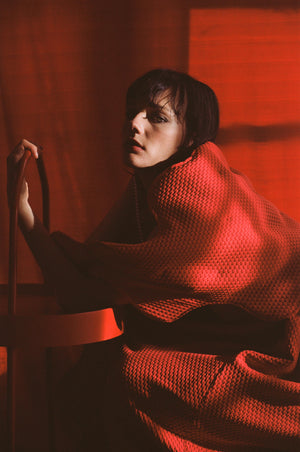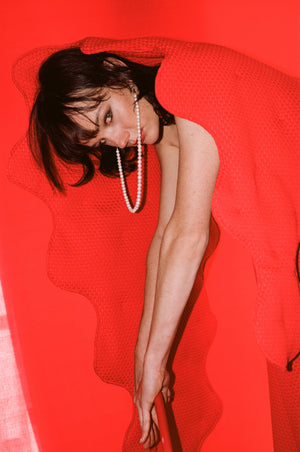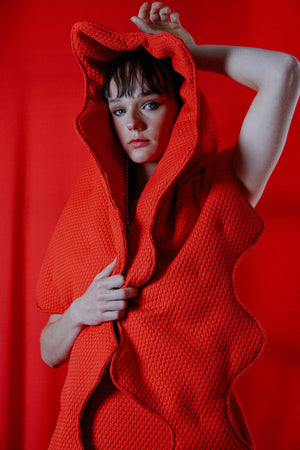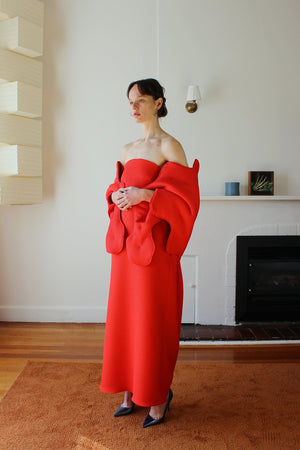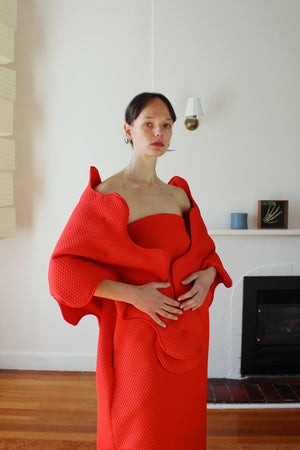 SAMPLE Nami Shawl
SAMPLE / SOLD OUT ITEM
A statement shawl in a striking red jacquard fabric with tufting details throughout.
Inspired by the Nami Bag, Nami Shawl has curves on the right angles. The piece can be dressed up or down upon your mood. Wear it in autumn with your white tee and jeans or put Nami Shawl over your coat and get extra warm in it.
99% Poly Jacquard 1% Elastane
Sample type: PRESS SAMPLE/PROTOTYPE SAMPLE

SAMPLE TYPES:
1. PROTOTYPE SAMPLE = Sample piece that is made for the purpose of size testing. Never worn.
2. PRESS SAMPLE = Sample piece that is used for press photography. Worn by models or artists for photoshoot.
3. SAMPLE WITH ERRORS = Sample piece has some minor imperfections, but highly fixable. 
All samples are in sample condition. Minor stains or imperfections may be present.

Made in Perple Atelier, Melbourne.
Ready to ship. Please allow 1-3 business days to process the order.
Sales are final. No exchange or refund on sample items.