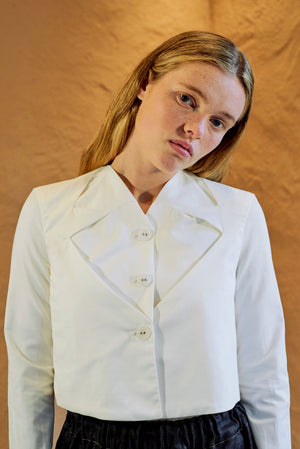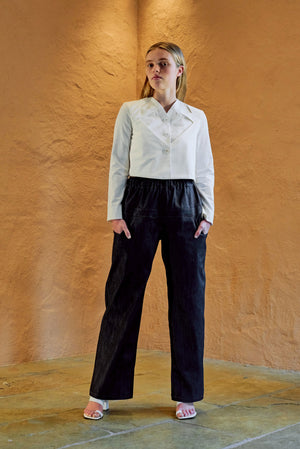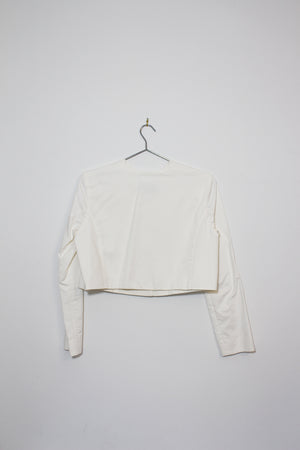 Tux Shirt - Sample
An off white crop shirt with faux tuxedo lapel detail. Wear it as a top or as an outerwear. This sample fits size AU6-8.
100% Cotton Twill
Sample type: PRESS SAMPLE

SAMPLE TYPES:
1. PROTOTYPE SAMPLE = Sample piece that is made for the purpose of size testing. Never worn.
2. PRESS SAMPLE = Sample piece that is used for press photography. Worn by models or artists for photoshoot.
3. SAMPLE WITH ERRORS = Sample piece has some minor imperfections, but highly fixable. 
All samples are in sample condition. Minor stains or imperfections may be present.

Made in Perple Atelier, Melbourne.
Ready to ship. Please allow 2-3 business days to process the order.
Sales are final. No exchange or refund on sample items.